Window treatments — curtains, shades, valances, and drapes — have the power to completely change the look and feel of a space, but choosing the right option for your home can feel… overwhelming. Afterall, how we decorate our home tells family, friends, and guests so much about who we are, and how we dress our windows is no exception. Get it right, and your home interior is transformed. Get it wrong, and well, the result is decidedly less than stellar.
We understand the struggle, and we're here to help by breaking down our tried-and-true tips and tricks for dressing your windows perfectly — every single time.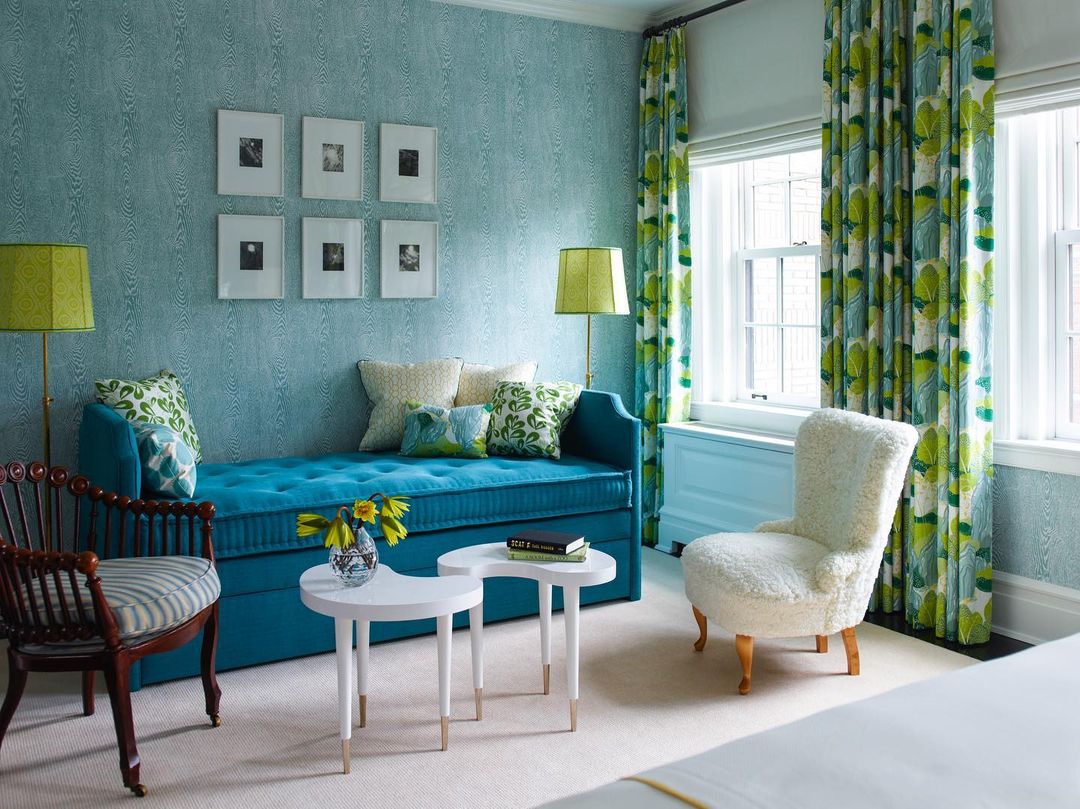 Image credit: Kate Ridder Inc.
---
Function
Let's start from the beginning — before choosing colors, textures, styles, or any of the other fun stuff, think about what function the room serves and how you plan to use the space.
For the perfectionists reading this guide, worry not — you needn't use the same style of window treatments in every room of your home. Each room of your home serves a different purpose, and thus, the window treatments will need to adapt to meet each need — namely light, privacy, sound/temperature control, and aesthetic appeal such as emphasizing architectural details. For example,` blackout curtains may provide an ideal level of light filtering privacy perfectly suited for bedrooms but be less than desirable for a living or dining room setting.
Expert Tip: Carefully considering the lining material of your window treatment can also add to its overall function. Keeping these needs in mind at the start of your project can create an unmistakably "custom designed" look and feel.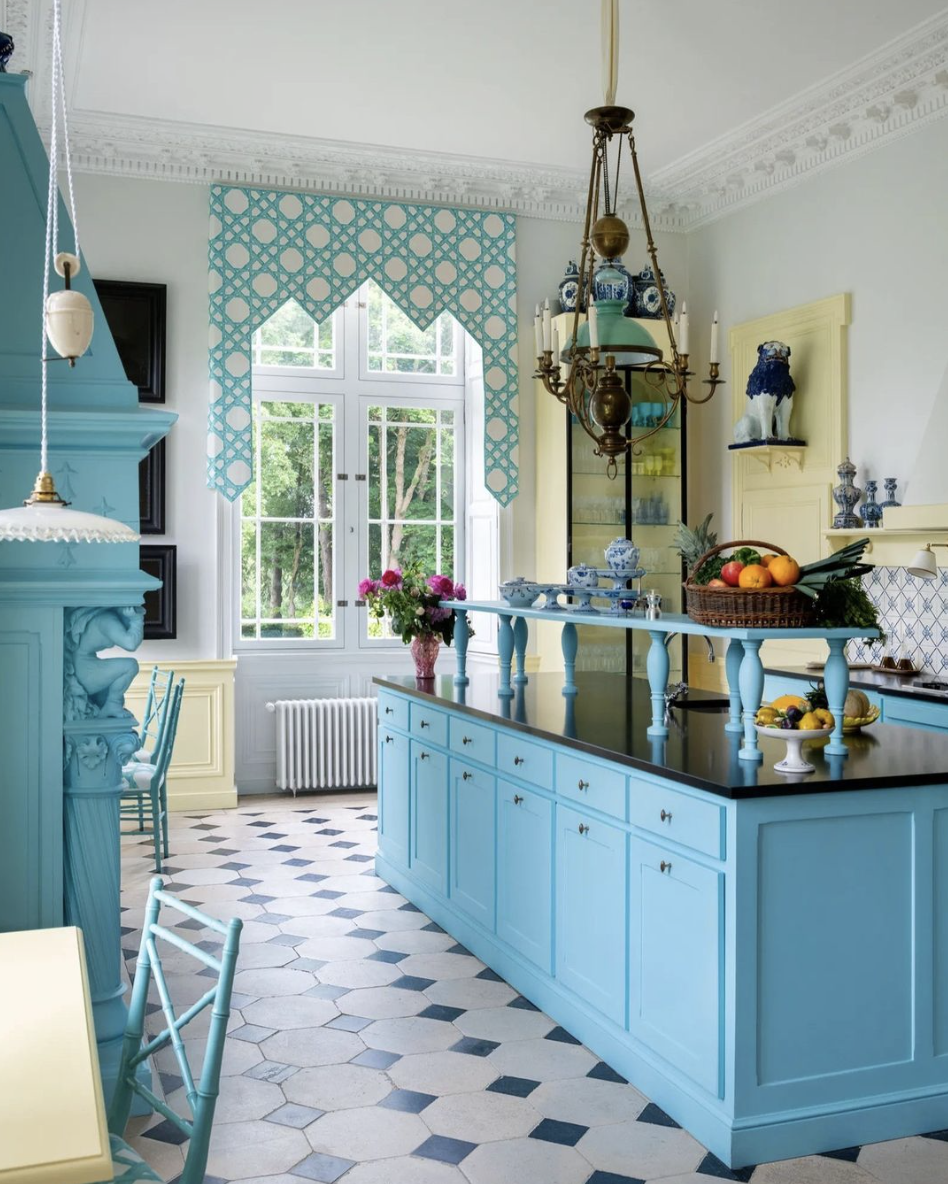 Image source: Architectural Digest (Casa Lopez & Franz Potisek)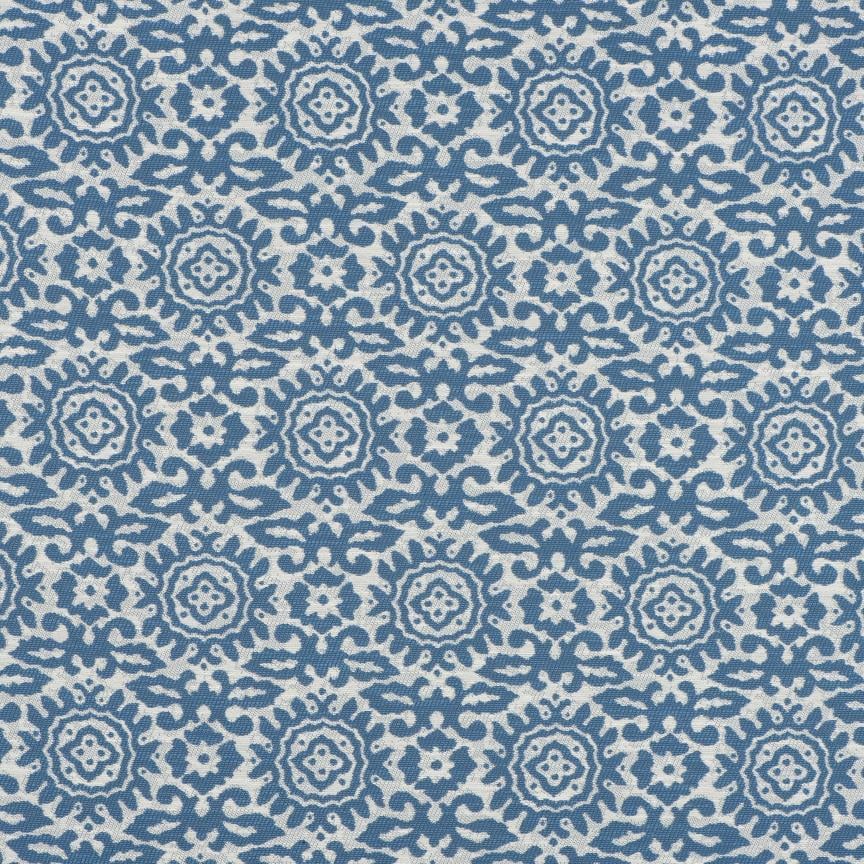 MaterialWorks Sedgefield Pacific
---
Style
Depending on your functional needs, there are many window treatment styles to choose from including but not limited to traditional drapery panels, Roman shades, cornices, and sheer/light-filtering panels. Don't be afraid to layer for a highly custom look!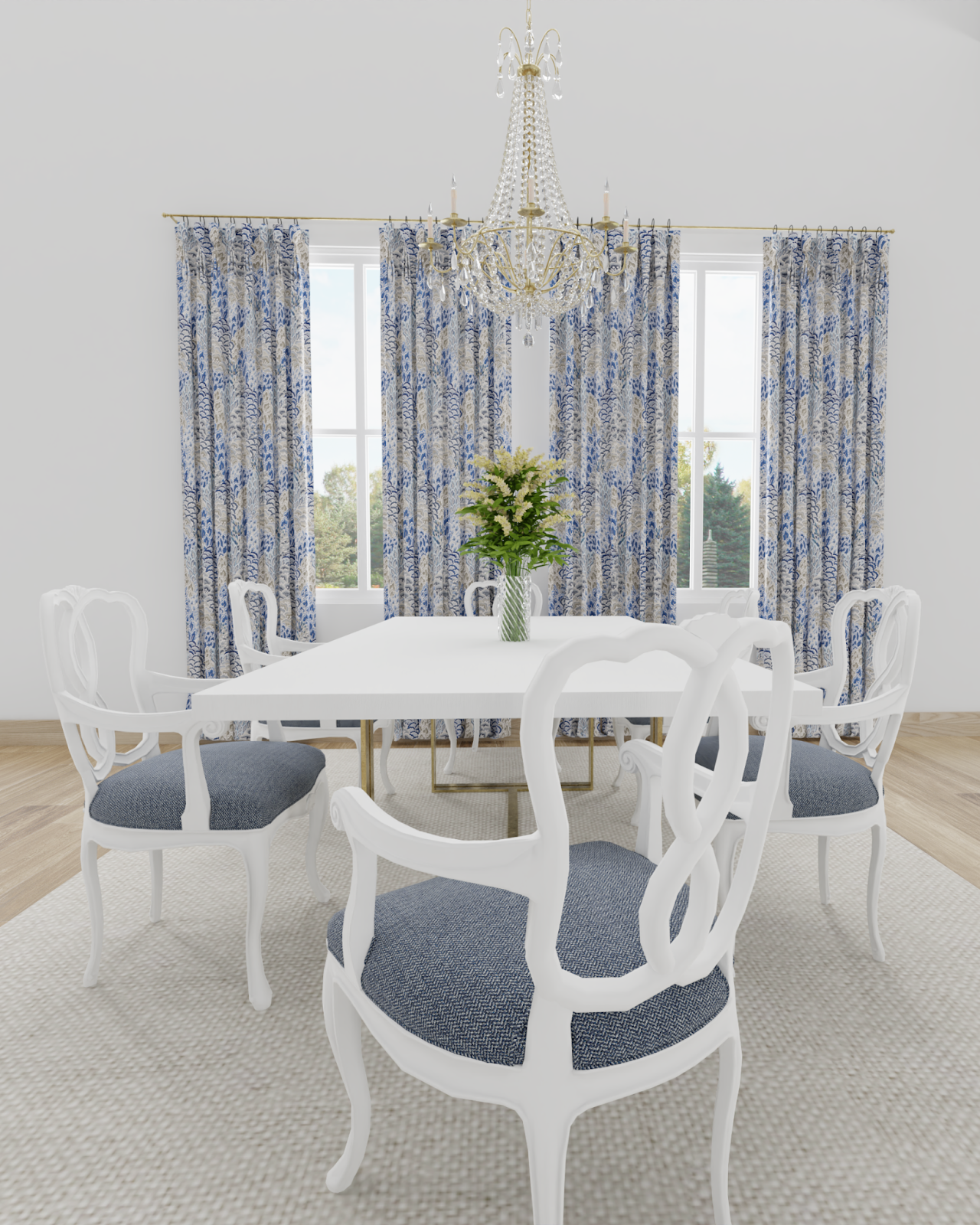 Dining scene featuring MaterialWorks Aurora and Garwood fabrics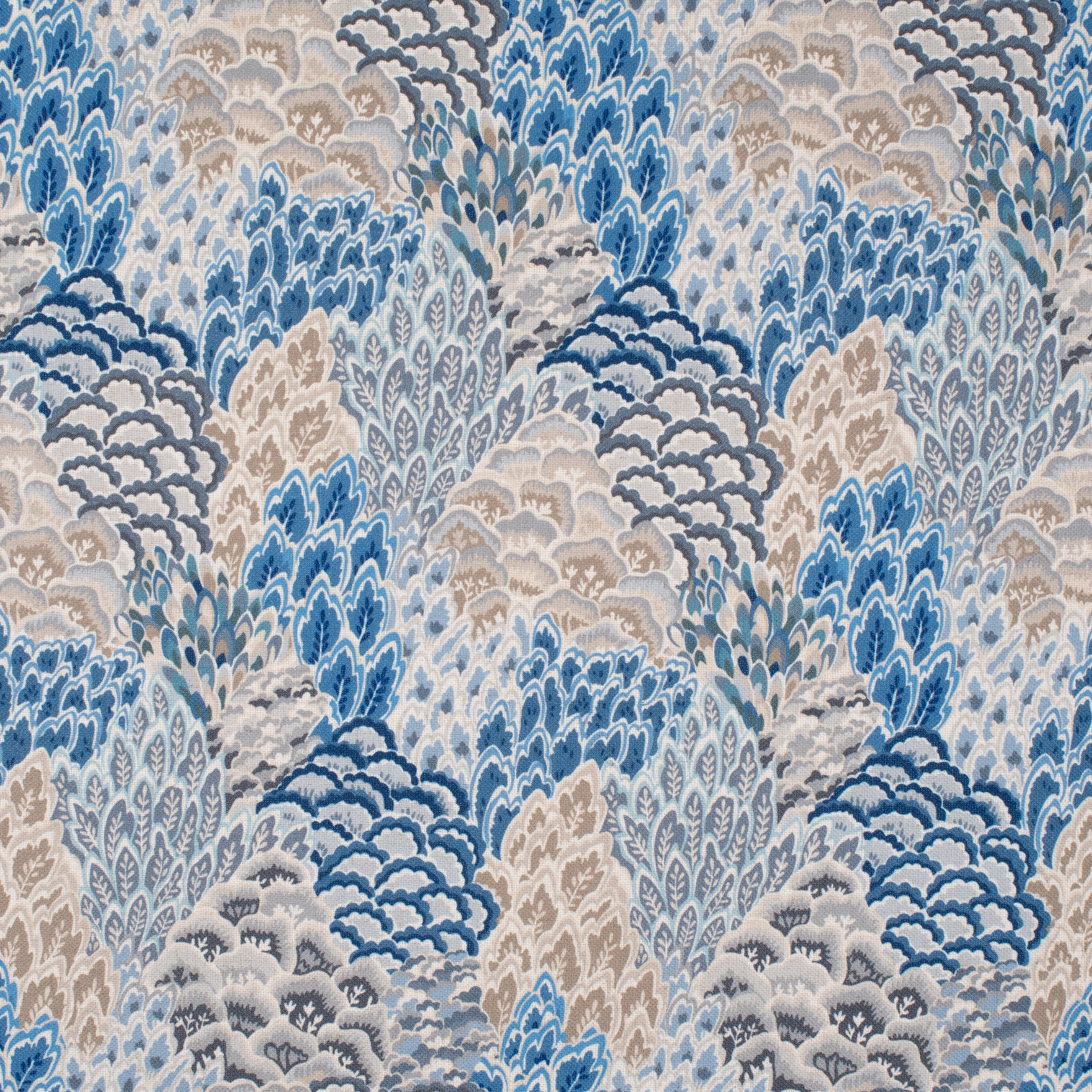 ---
Choosing the Right Fabric
Now it's time for the fun stuff! You've considered the function of each room in your home, and it's finally time to choose the styles, fabrics, and finishes for your window treatments!

The next critical step is selecting the right fabric. For example, a structured, tailored fabric is best for a clean cornice, while a fabric with "body" works best with drapery styles that utilize pleats. We love choosing styles and fabrics that complement the feel of the room and add visual interest and dimension — whether bold colors/prints or calming neutral schemes. If choosing window treatments for multiple rooms in your home, carry similar tones, textures, and finishes throughout, from room to room, for a cohesive, polished look.
We especially love window treatments in soft linen, classic ticking stripe, and bold plaid for classic, statement-making looks for any décor style. A statement pattern can be just the element a room needs to come together while a bold color can add personality or accentuate a unique architectural detail in a room.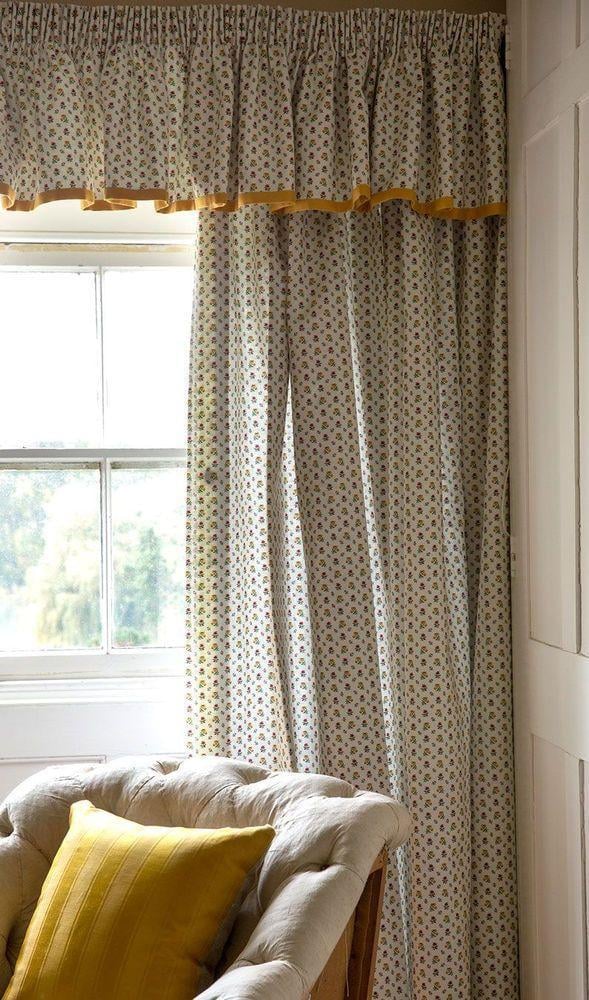 Image source: Pinterest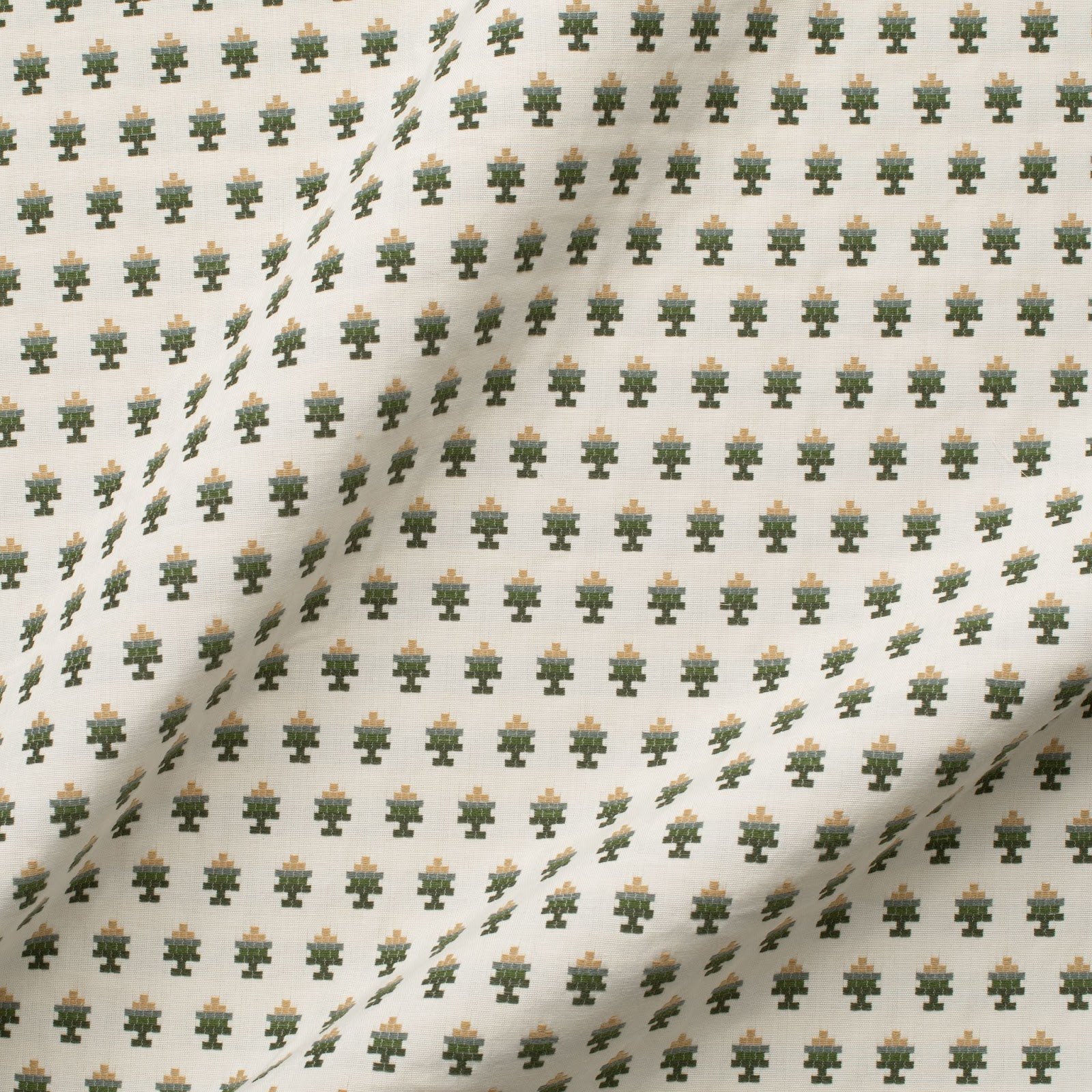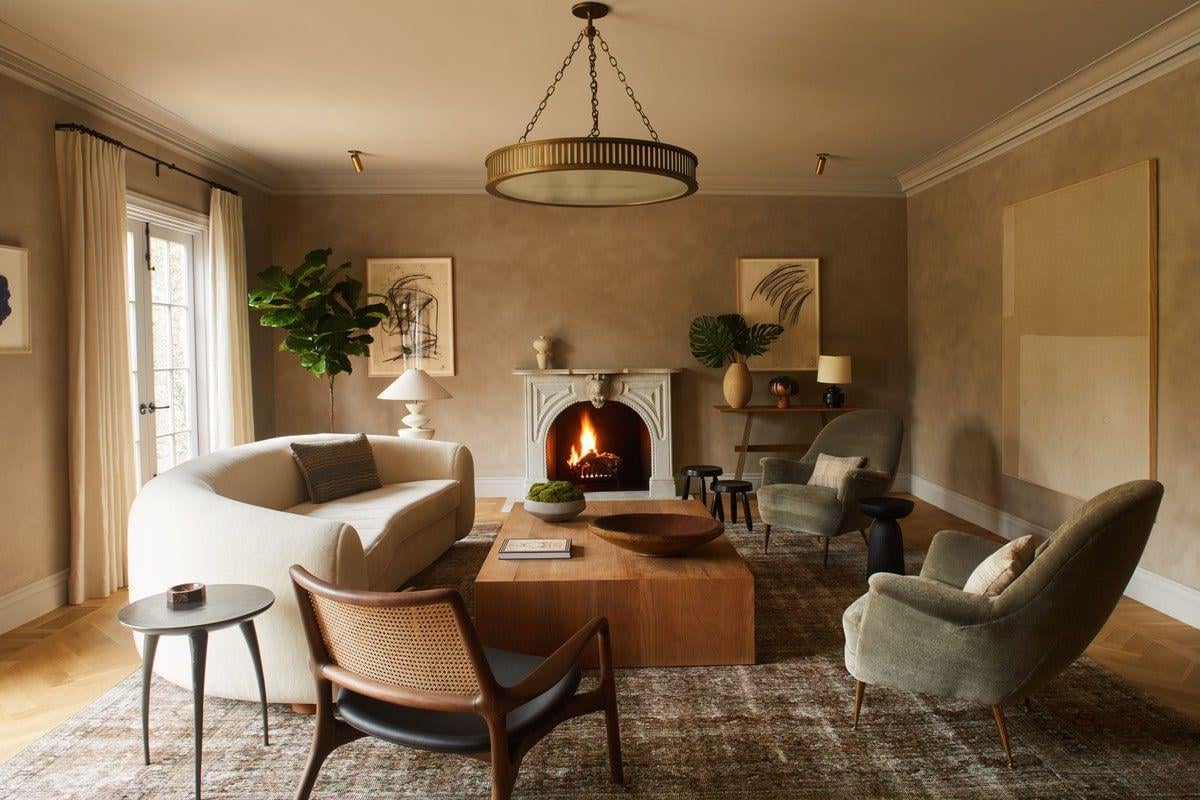 Image source: Architectural Digest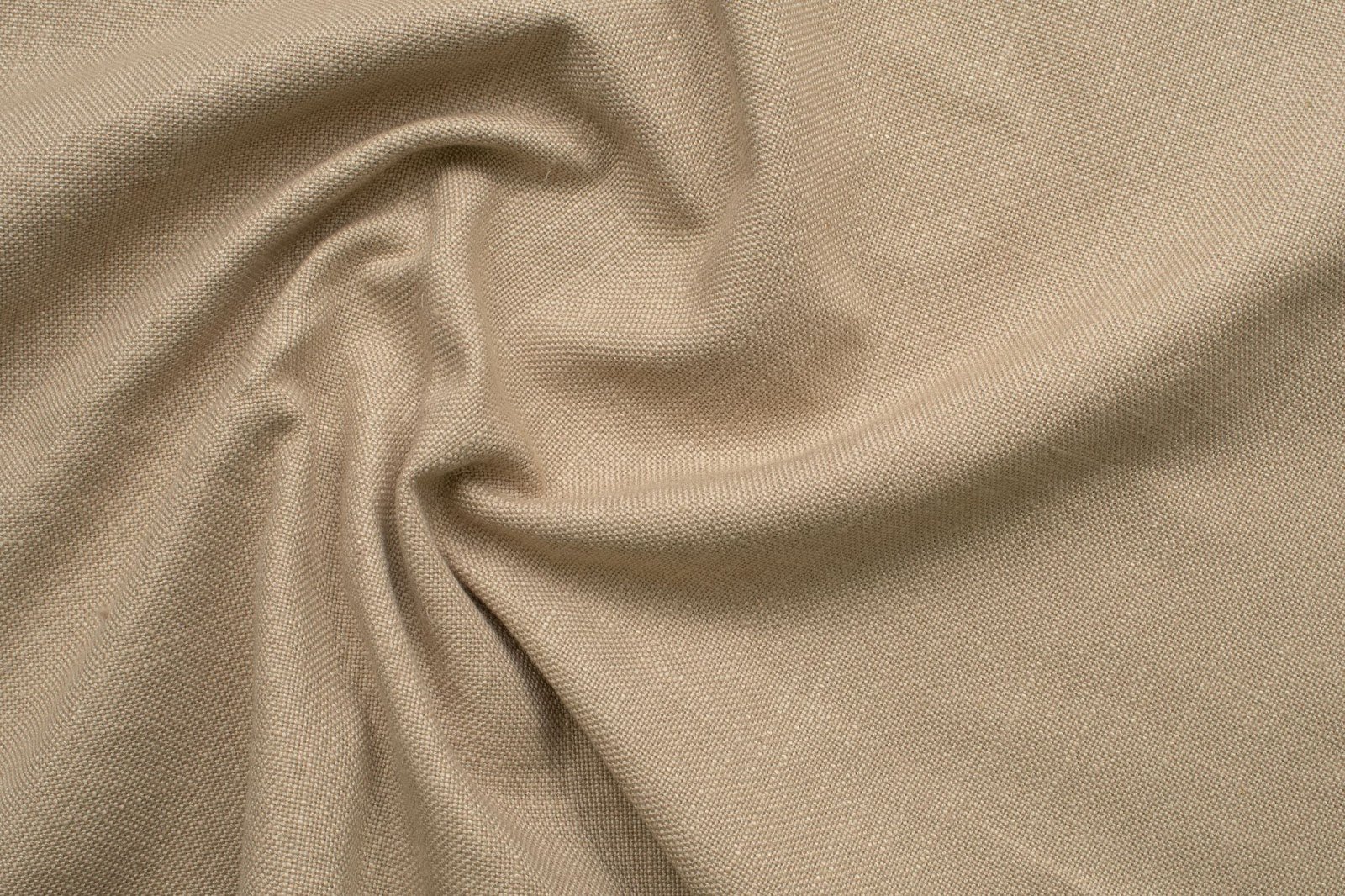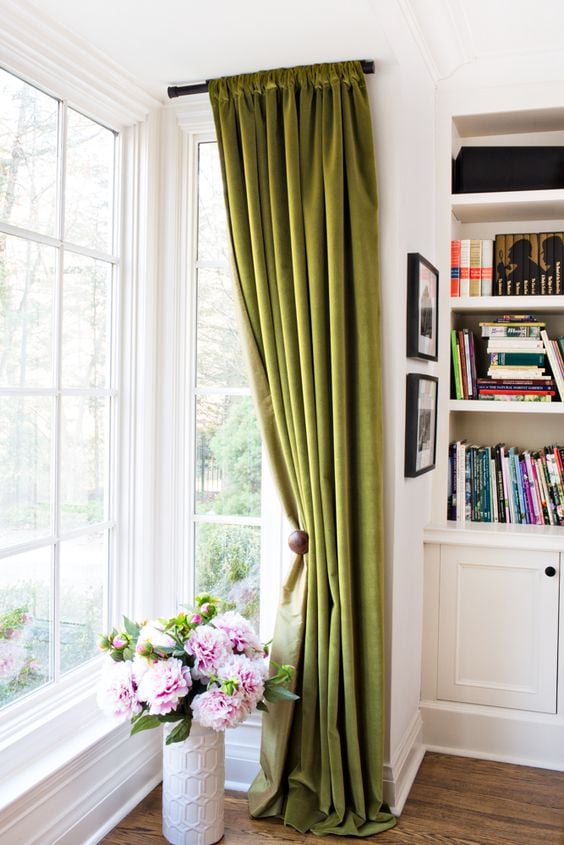 Image source: Pinterest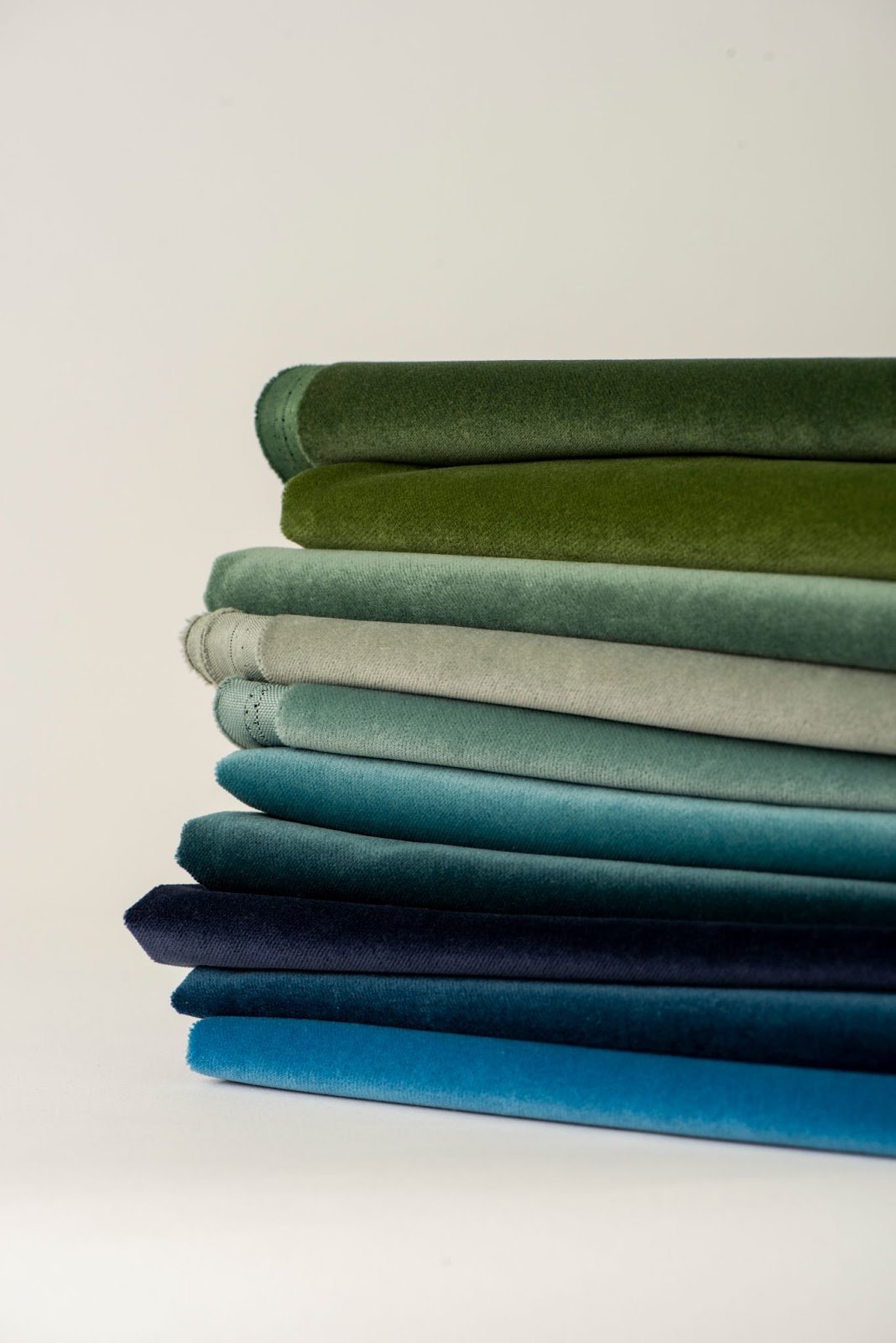 MaterialWorks Windsor Performance Velvet
---
Finishing Touches
Trimming
A great way to elevate your window treatment is to add trimmings. Decorative bandings help a drapery panel look more tailored by creating length while panels while brush-trimmed edges give drapery panels a sense of softness and texture.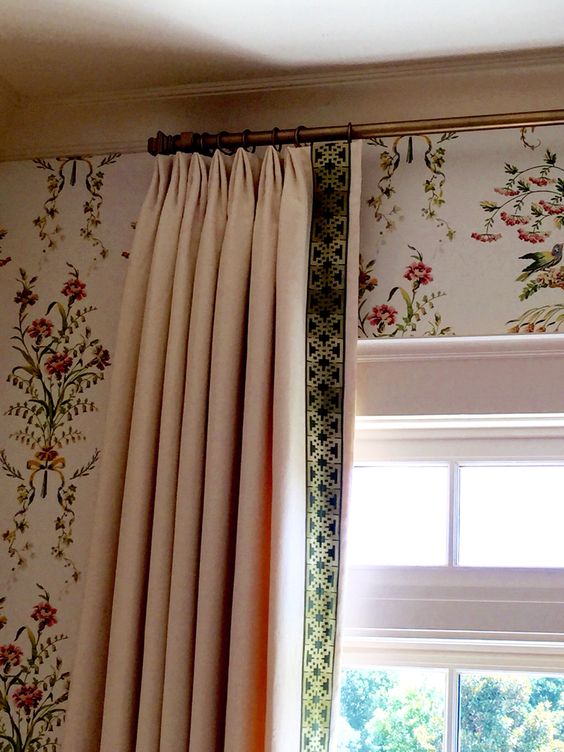 Image Source: Lebey Interiors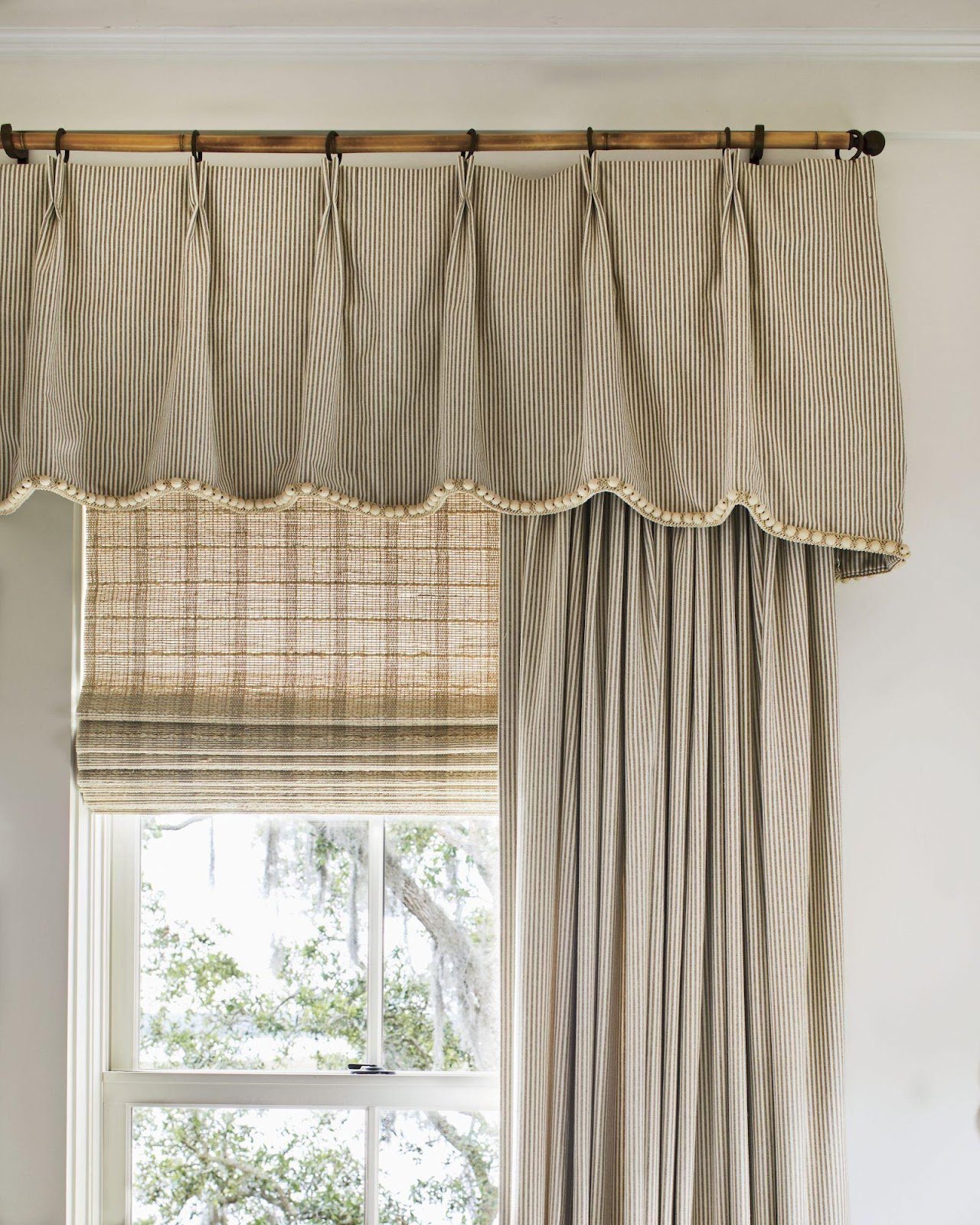 Image Source: Southern Living
Hardware
Hardware selection can make or break the final look like a pair of shoes can make an outfit. You want hardware that is sturdy and secure enough to support your drapery in a material that compliments the overall look.
Window hardware is often overlooked in the grand scheme of room design, but small, intentional choices in this area yield big results.
We love choosing hardware styles and finishes that seamlessly carry a uniform style from room to room. Unlacquered brass and wrought iron rods are two timeless choices that perfectly complement other design finishes within the home, no matter the décor.
Length
Measure, measure, and measure again! Be sure you're hanging your curtains correctly, taking care to choose the appropriate curtain length for your desired style.
We love using this simple graphic to visualize the correct curtain panel length for perfect results every time.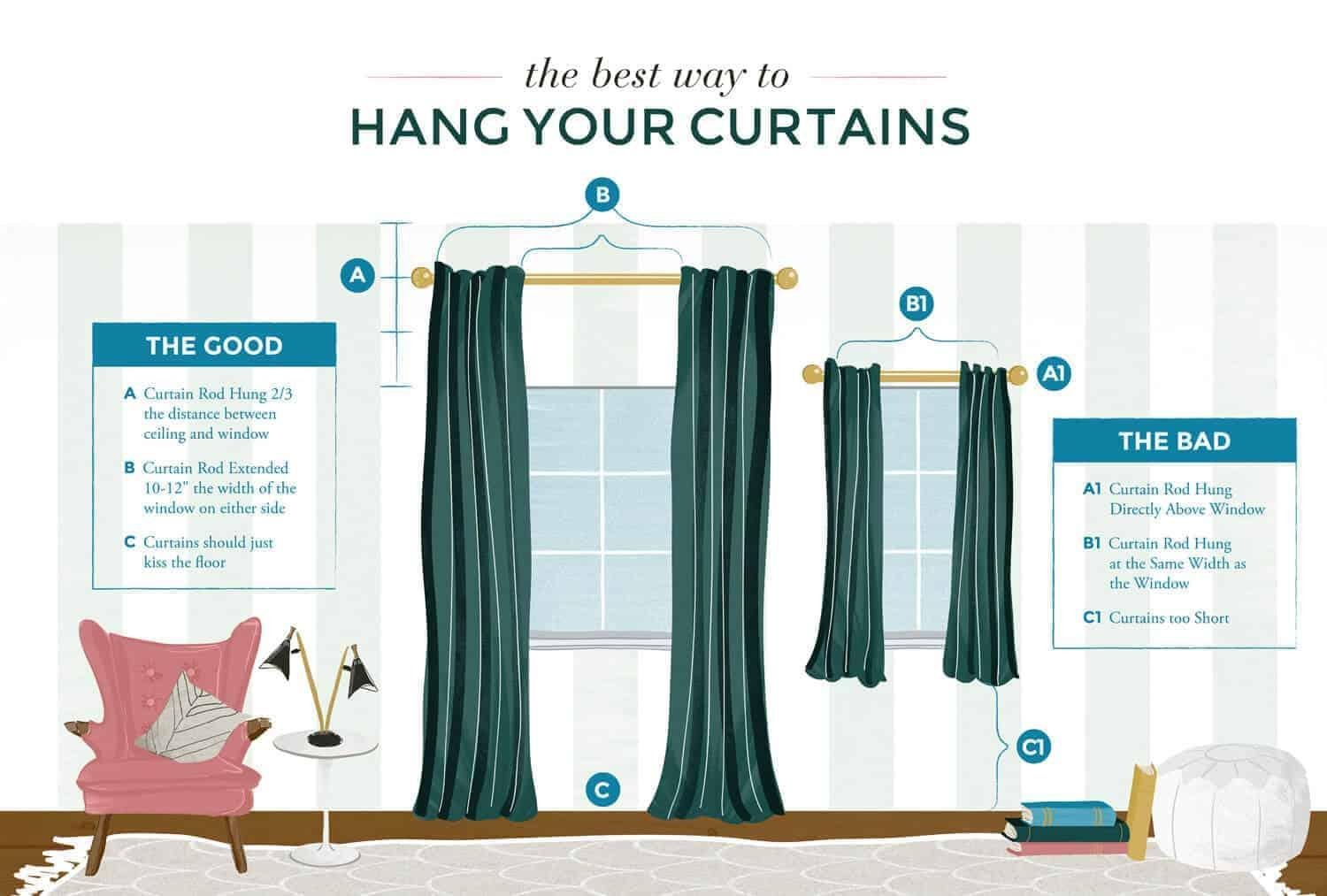 Source: Style By Emily Henderson