Bold patterns are all the rage this season, and you shouldn't be afraid to join in the trend. We understand it can be difficult — daunting, even — to know where to begin.
The good news? When it comes to mixing patterns in interior design, there are no rules. "I call it happy clashing," says interior designer Sophie Ashby. "There are no rules, but much like an art collection where you might have a sculpture, a photograph, a painting and a sketch, I quite like having a floral with a stripe and then maybe an abstract pattern and something more vintage and ethnic."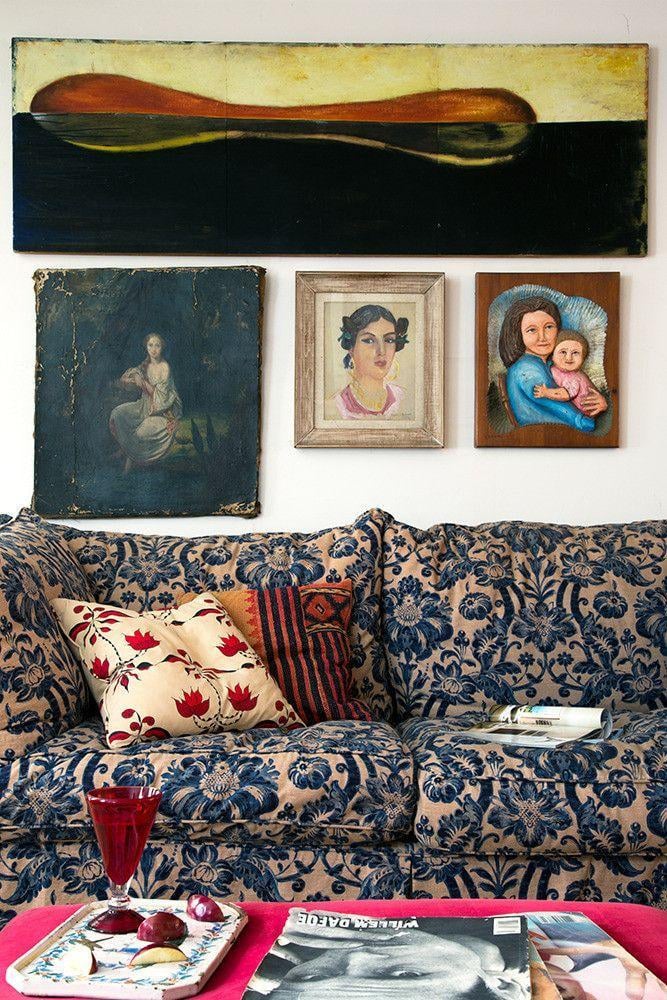 Image source: Domino Magazine
Intrigued? Keep reading for our tried-and-true tips on mastering the art of pattern play.
---
Let's Start With The Basics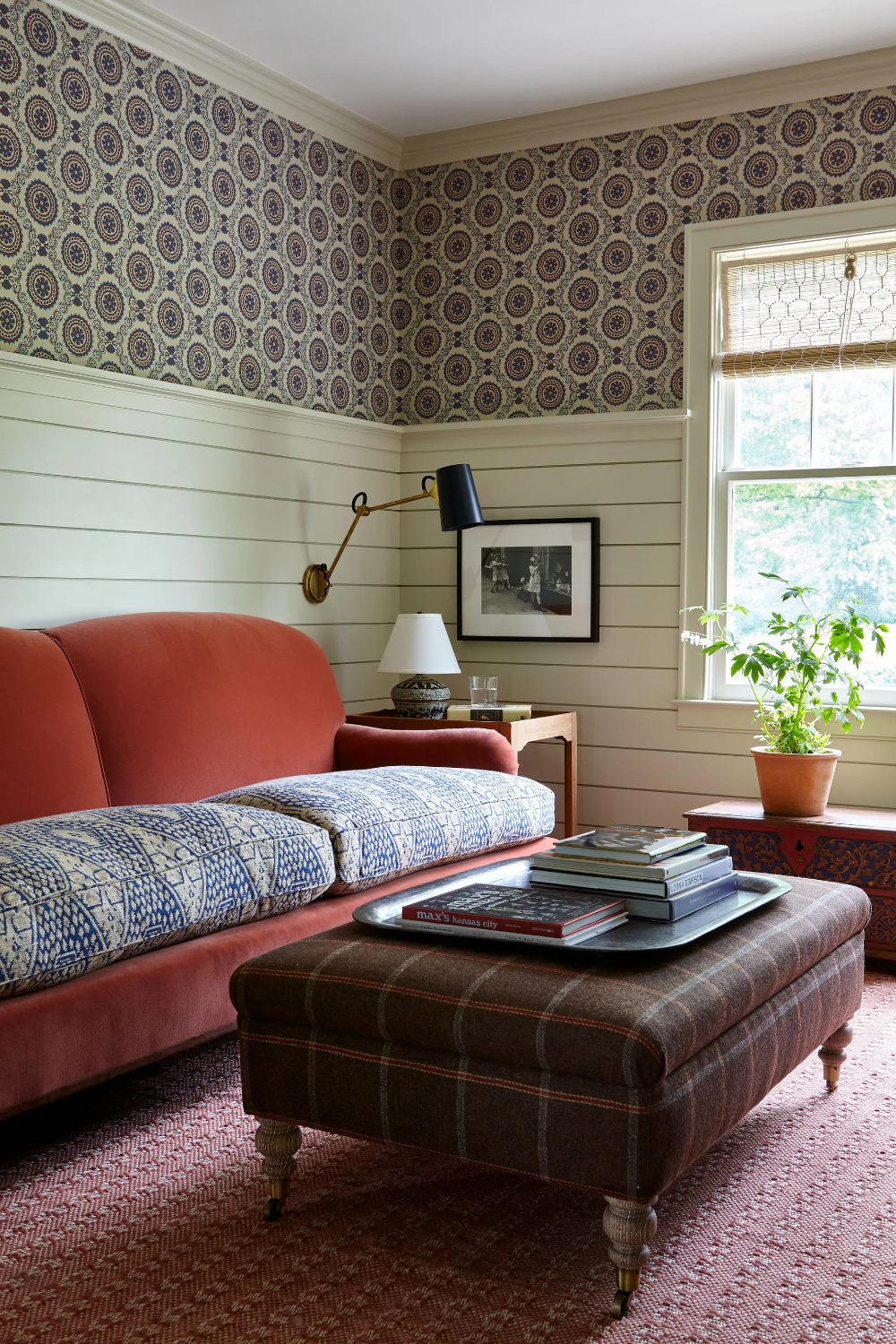 Interior Design by McGrath II. Photography by Joshua McHugh. Image source: Architectural Digest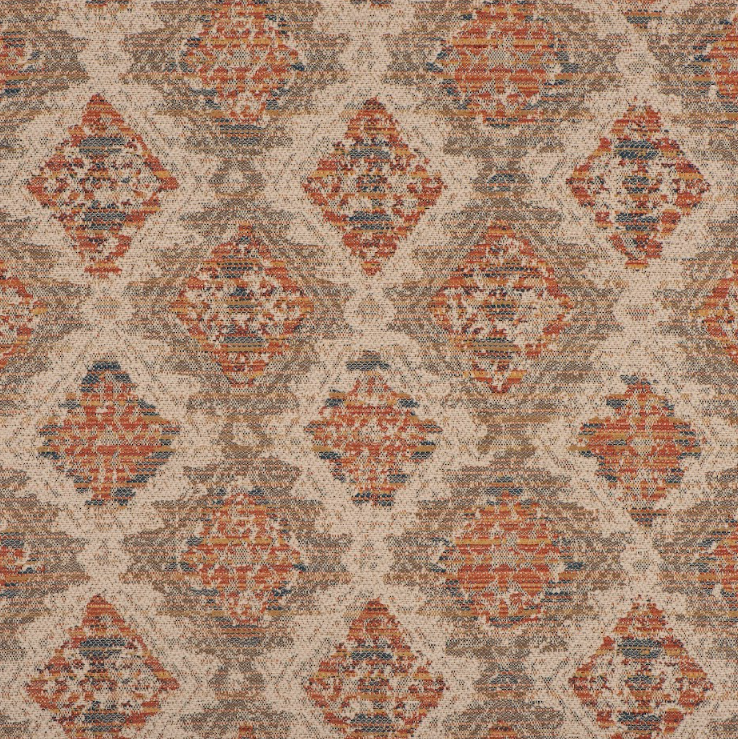 Pay attention to the pattern scale and style. "This is key", according to designer Shea McGee. "If you choose a large floral pattern, you can complement it with stripes elsewhere. Mixing patterns can help you achieve either a refined and traditional look or a collected, eclectic feel".

Try varying pattern size and scale to add variety and dimension to a room. For example: begin by grounding the space with a largely patterned area rug (vintage Persian or Kilim rugs work beautifully here); add an ottoman or chair(s) in a medium-sized pattern or solid fabric with strong visual interest; then, add depth and texture by mixing in throw pillows using a wild card pattern in a paisley, floral, or stripe.
Don't forget to accessorize the space with art, books, and houseplants for instant A-List designer vibes. Très chic!
---
Embrace Pattern Empowerment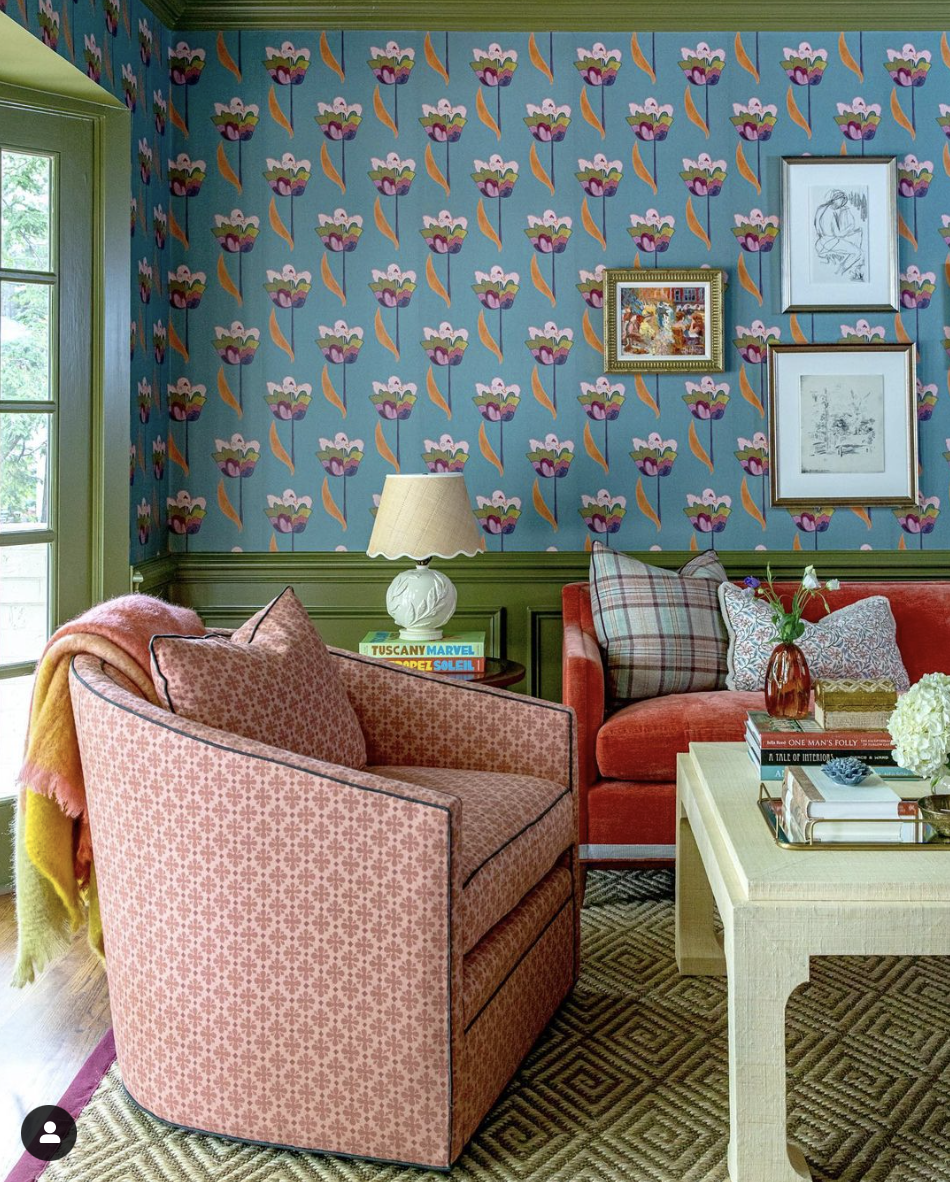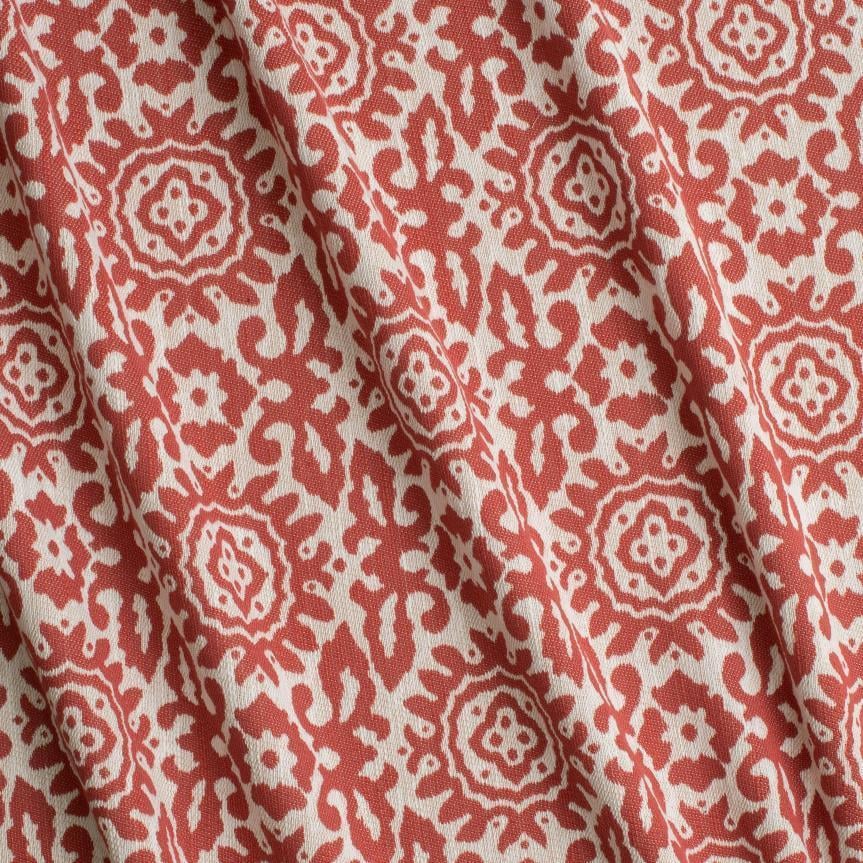 MaterialWorks Sedgefield Salsa
You've mastered the basics, now let's add personality! Mixing strong visual texture and movement are equally important when designing a space. "Some people shy away from mixing elements", says designer Sarah Sherman Samuel. "But I think variety helps to give a space character and makes it feel more lived-in, as opposed to looking straight out of a catalog".

Achieving textural balance — that ultimate nirvana of interior happiness and harmony — is a delicate balancing act: play it safe, and the space will feel dull and lackluster; go overboard, and it will feel confusing and unbalanced. The key here: layer, layer, layer. Think bold: unexpected colors, fresh finishes, and vibrant prints with visual movement — a mix of old, new, and unexpected, for a space that feels fresh and vibrant.

BONUS TIP: If you're a wallpaper fan, this is the place to embrace texture with reckless abandon. Choose large-scale designs and patterns for a bold, eclectic look, paying special attention to finish the look with unique light fixtures, bold upholstery fabrics, and vibrant throw pillows.
---
More Is More: Maximalist Pro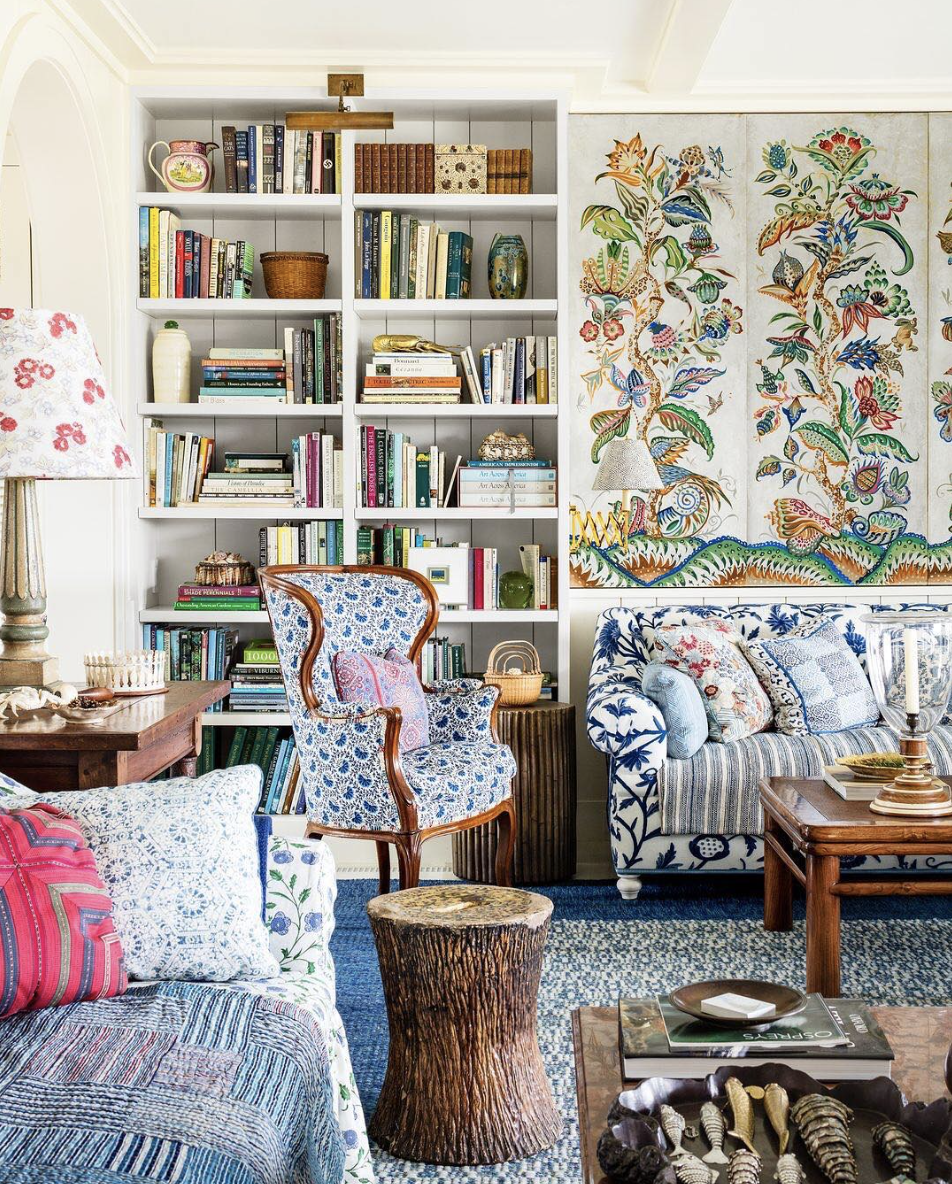 Image source: Pinterest, Cup of Jo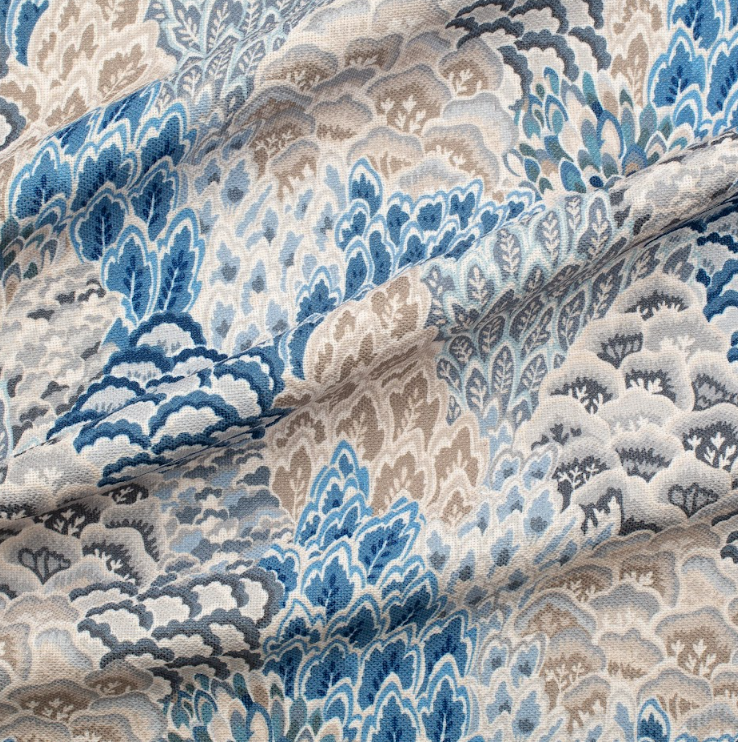 Where should you start? We love beginning with a design element you love — a bold wallpaper, bespoke upholstered sofa, or vintage mid-century coffee table — and designing the space around it. Add personal touches that imbue the space with meaning and personality. Most importantly, follow wherever your design choices lead for a space that is completely and uniquely you.

Browse our curated triptych of perfectly patterned starting points for a swoon worthy look:
All Things Bright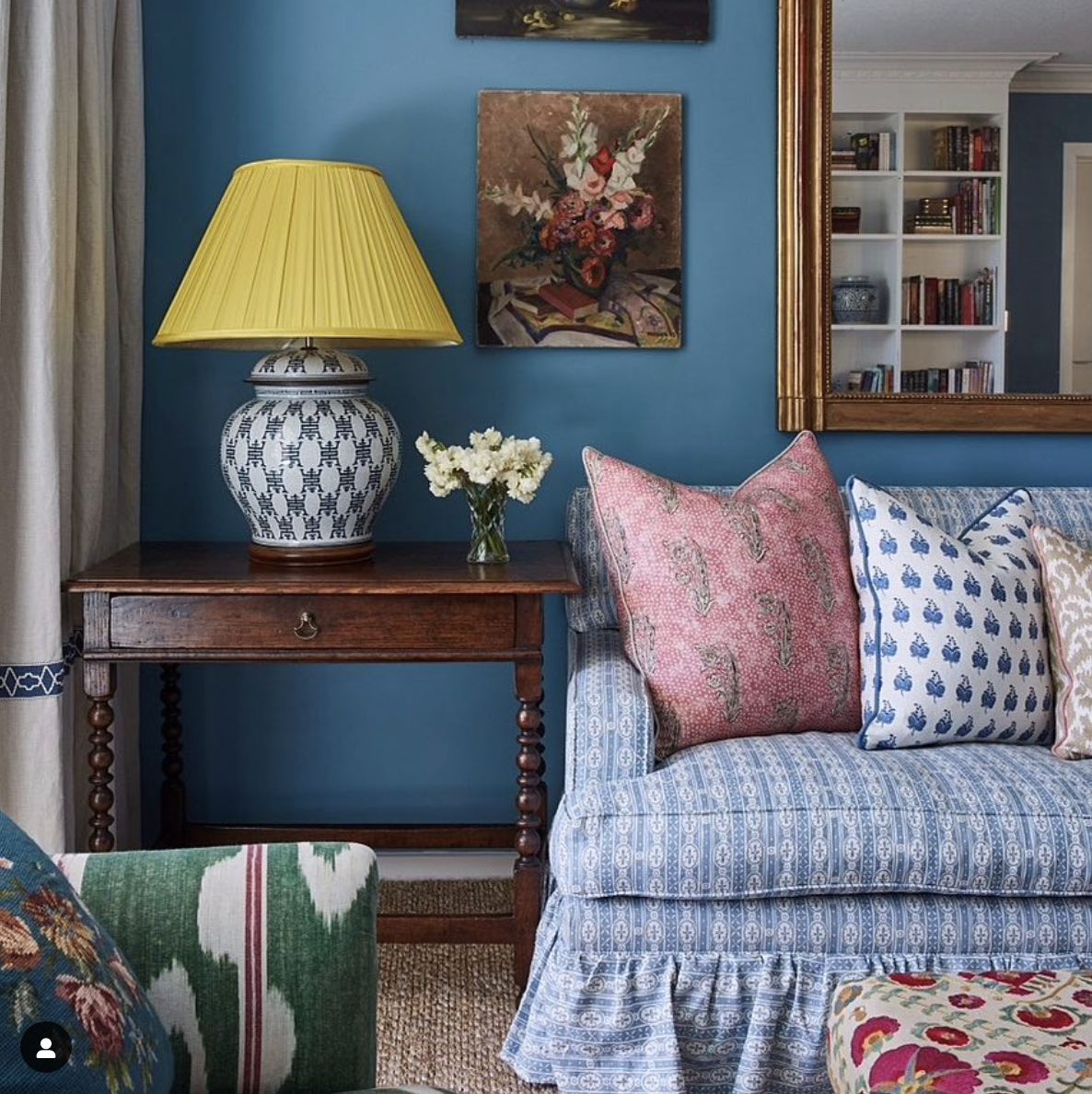 Image Source: Anna Spiro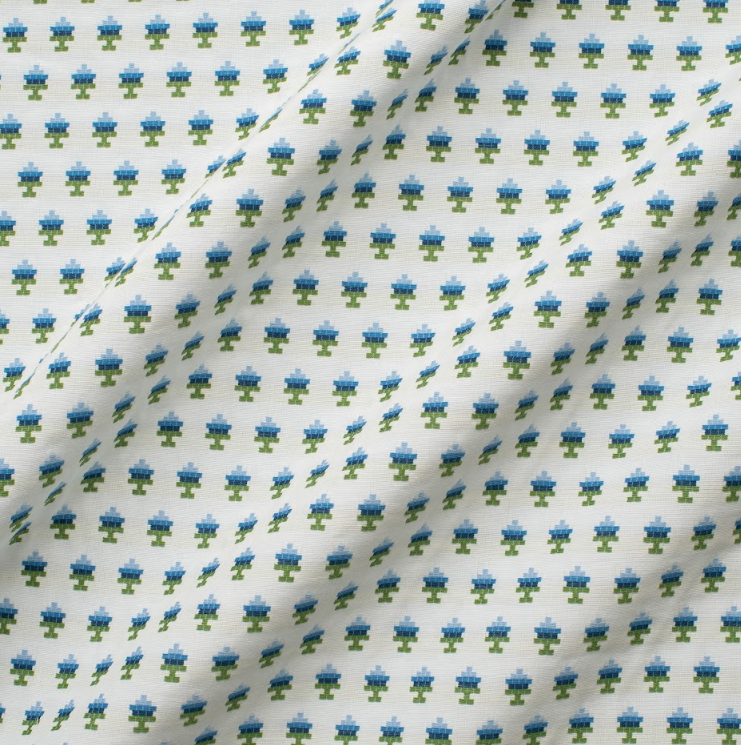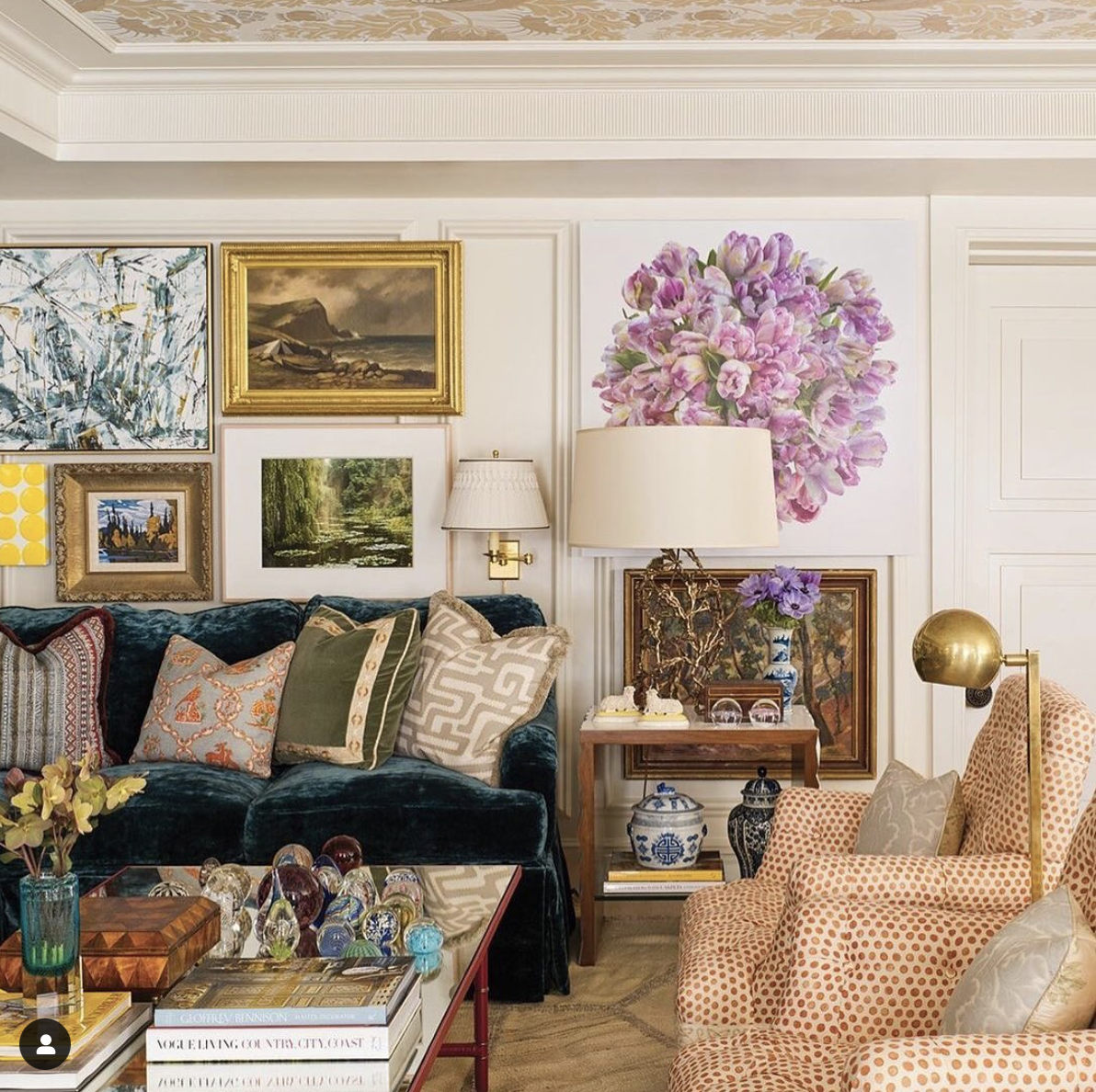 Image source: Philip Mitchell Design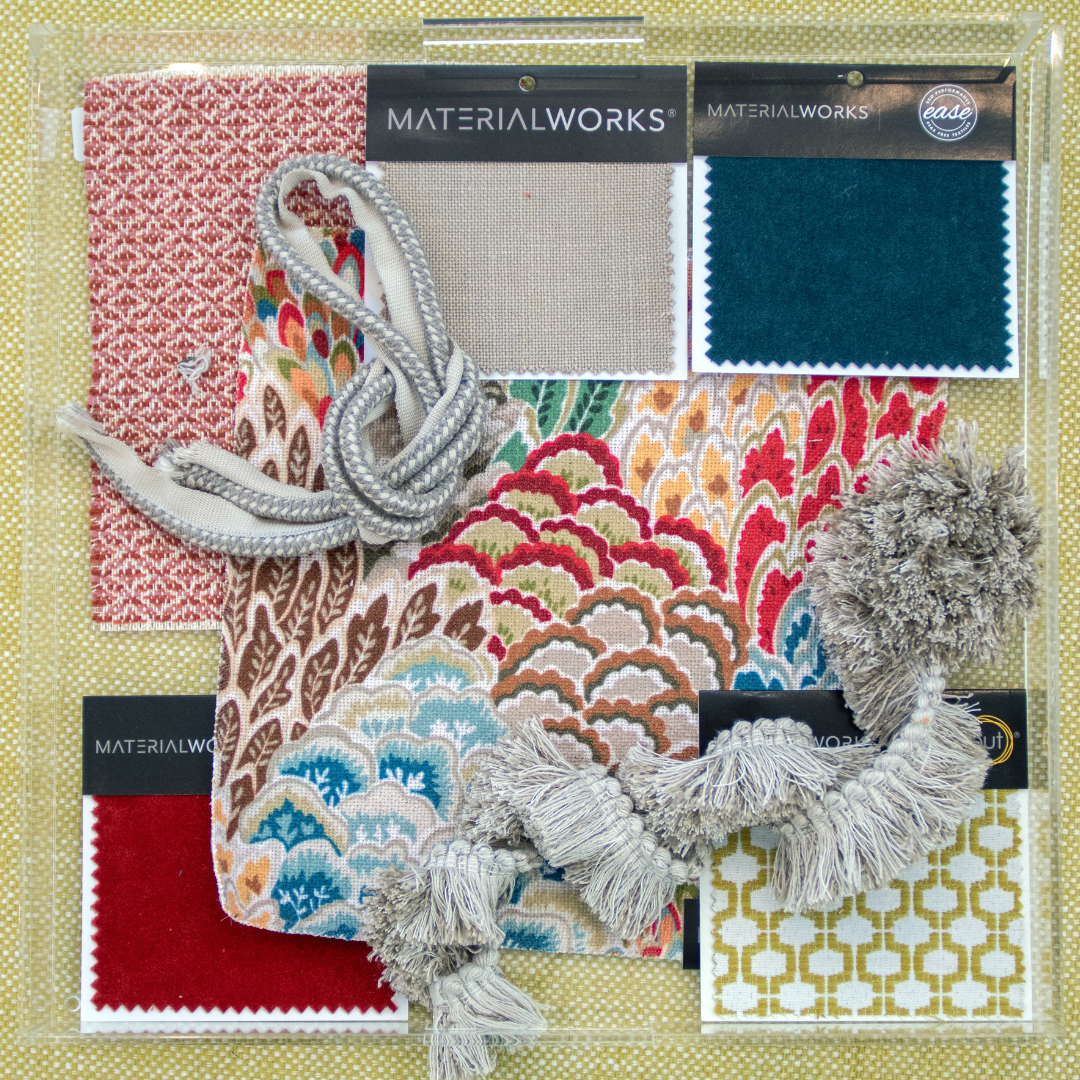 Moody Magic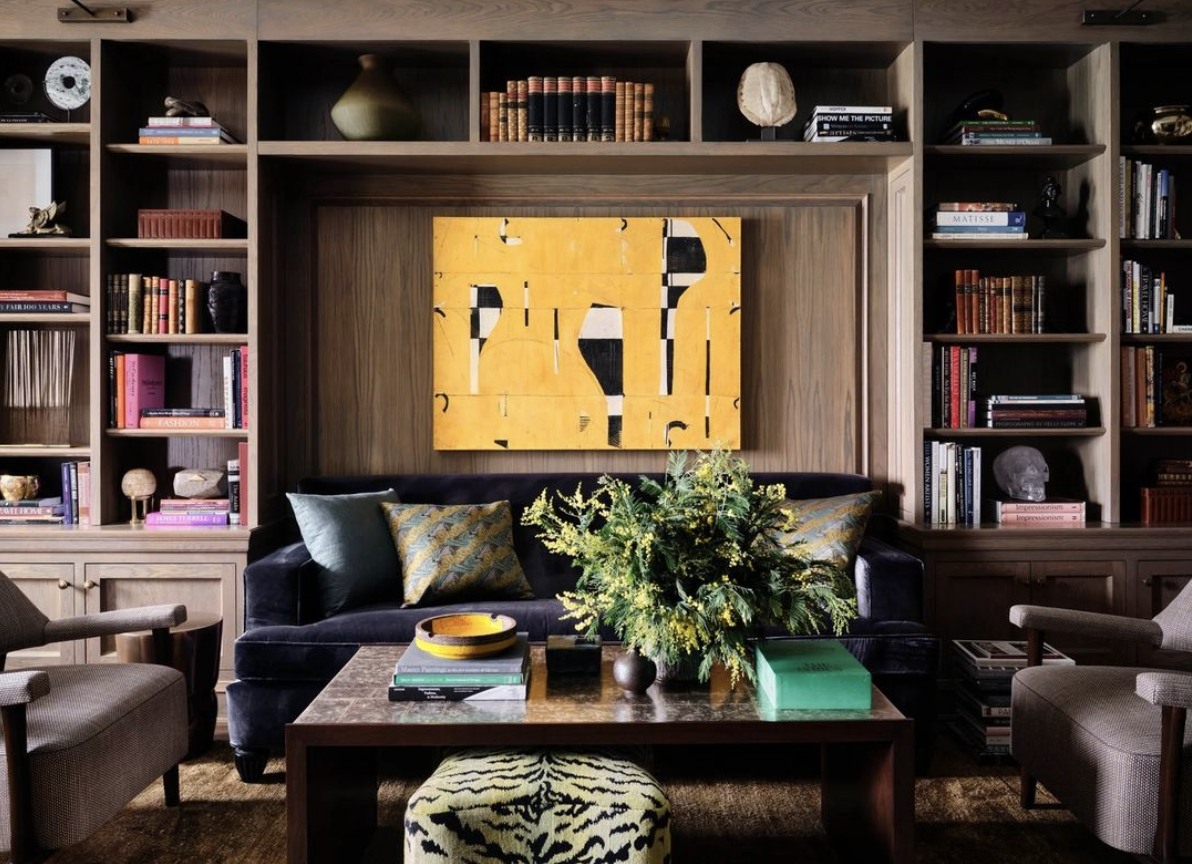 Image source: Jessica Lagrange, Architectural Digest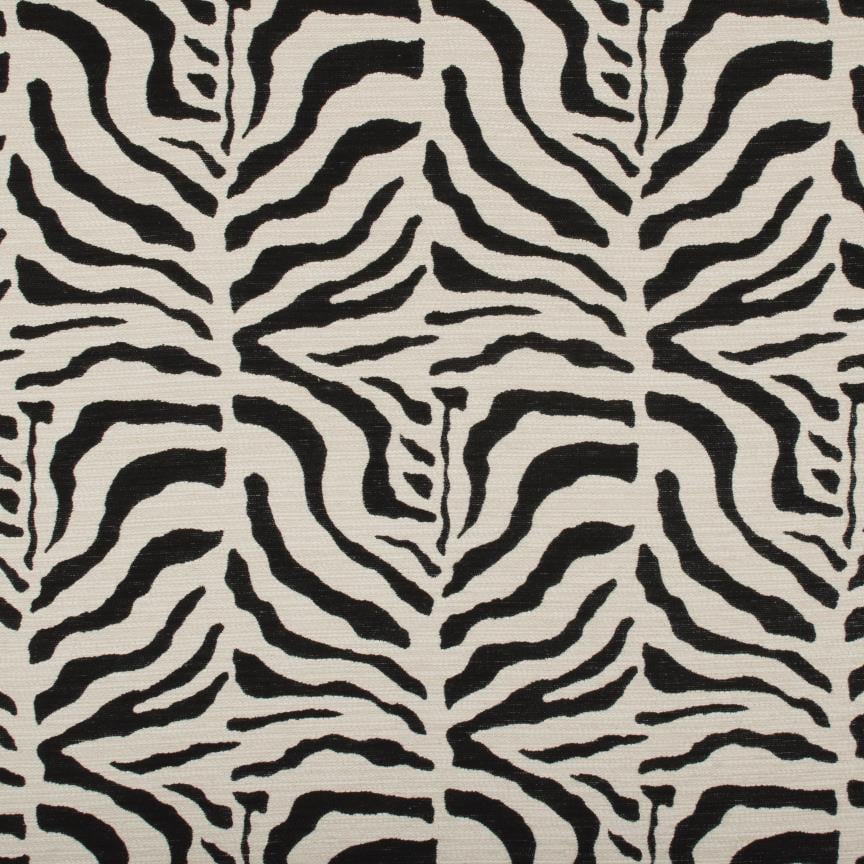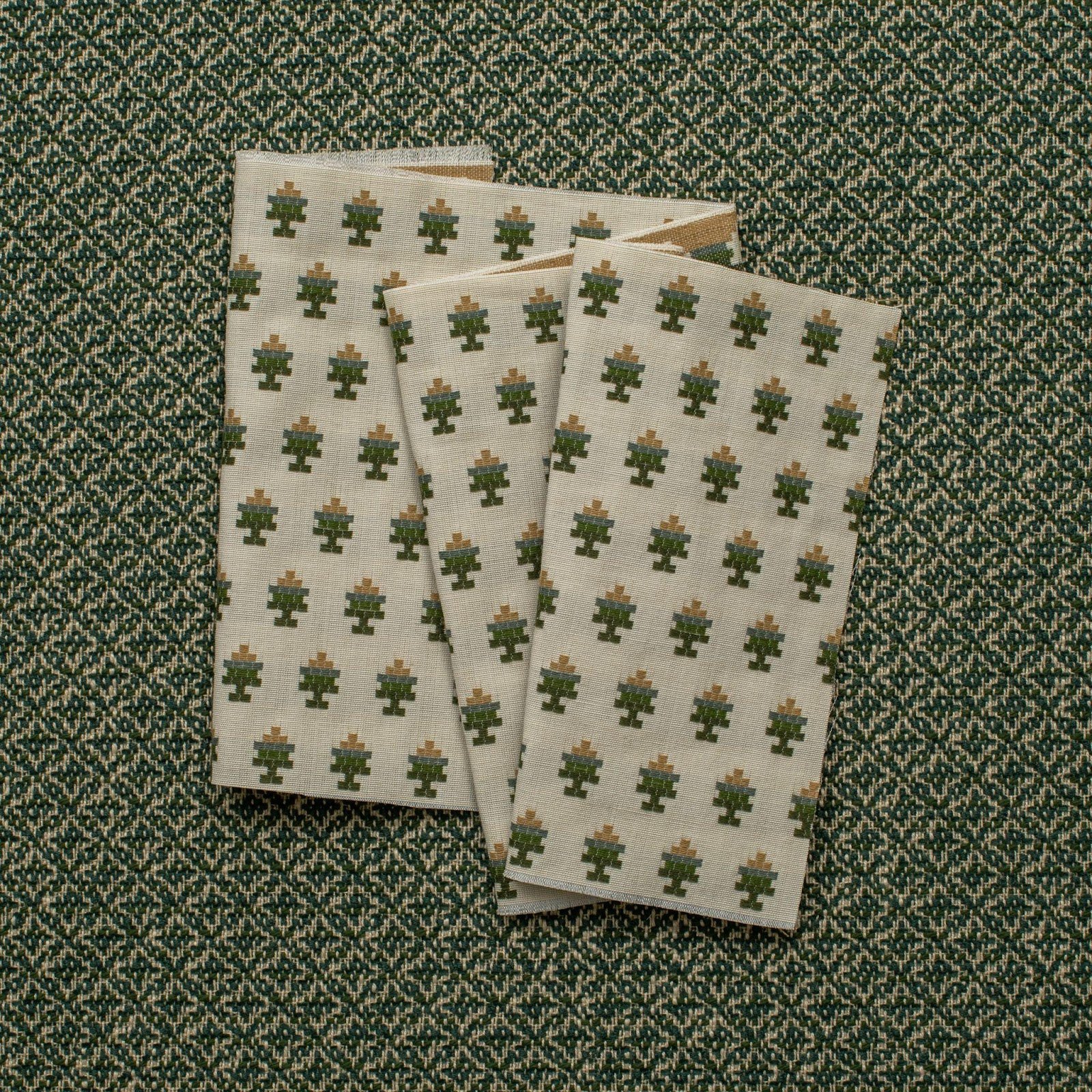 MaterialWorks Milly Cypress on Hampden Jade
Noteworthy Neutrals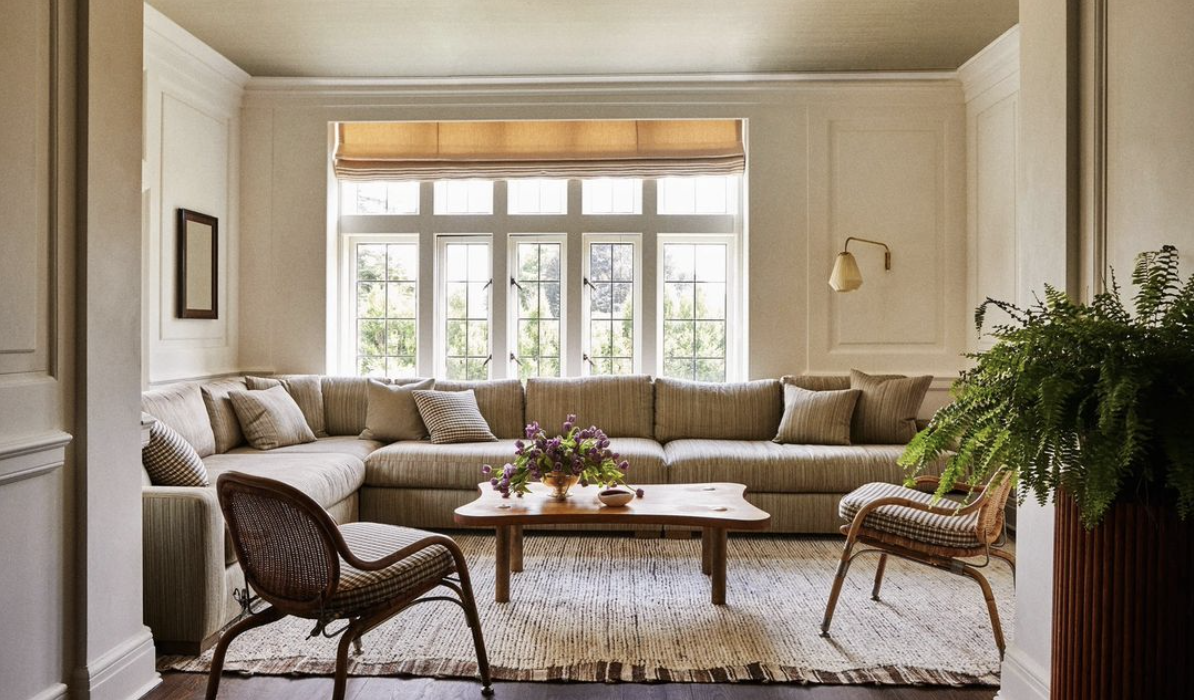 Image source: Mike Moser Studio, Architectural Digest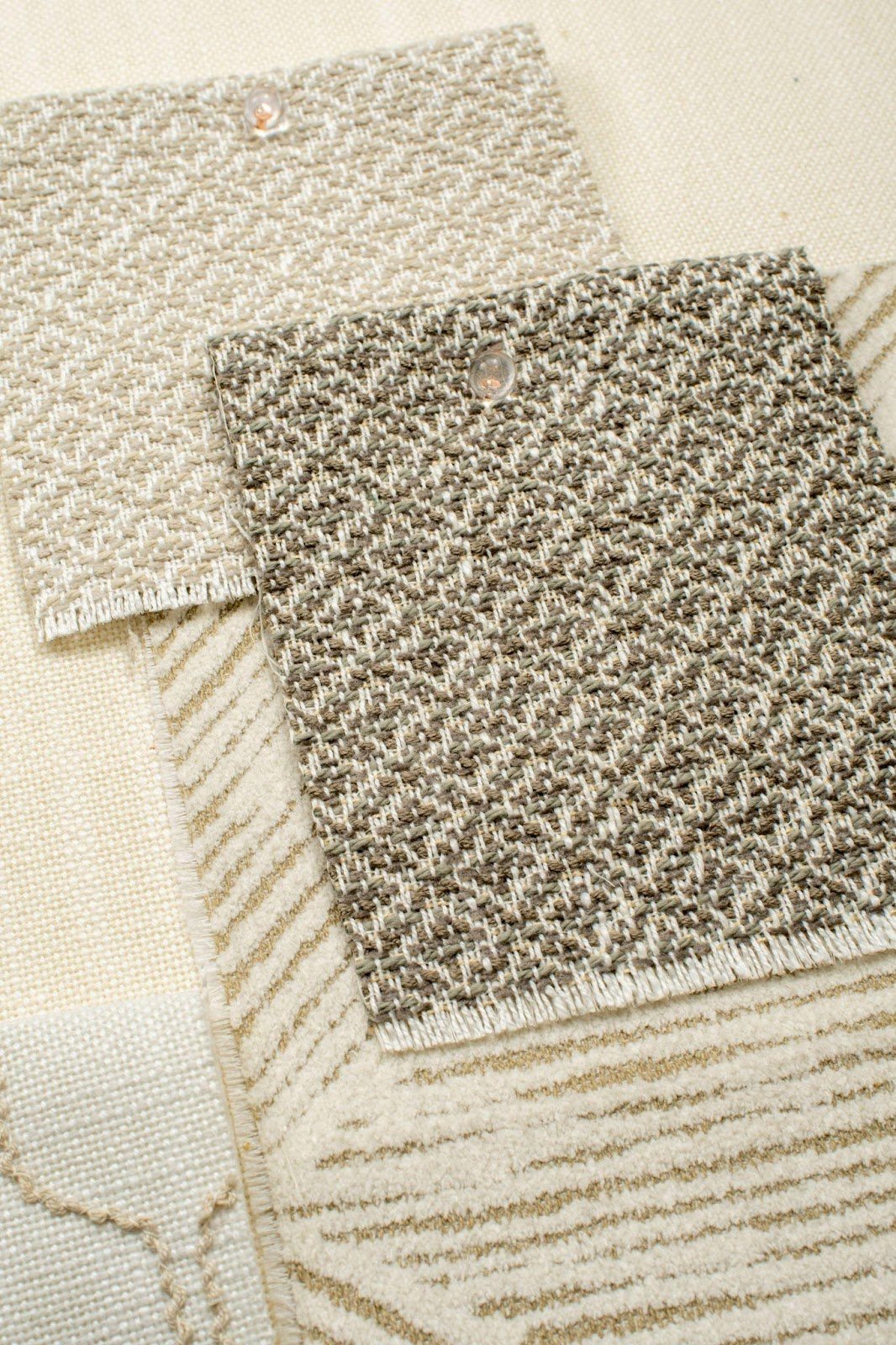 MaterialWorks Hampden in Nickel & Oyster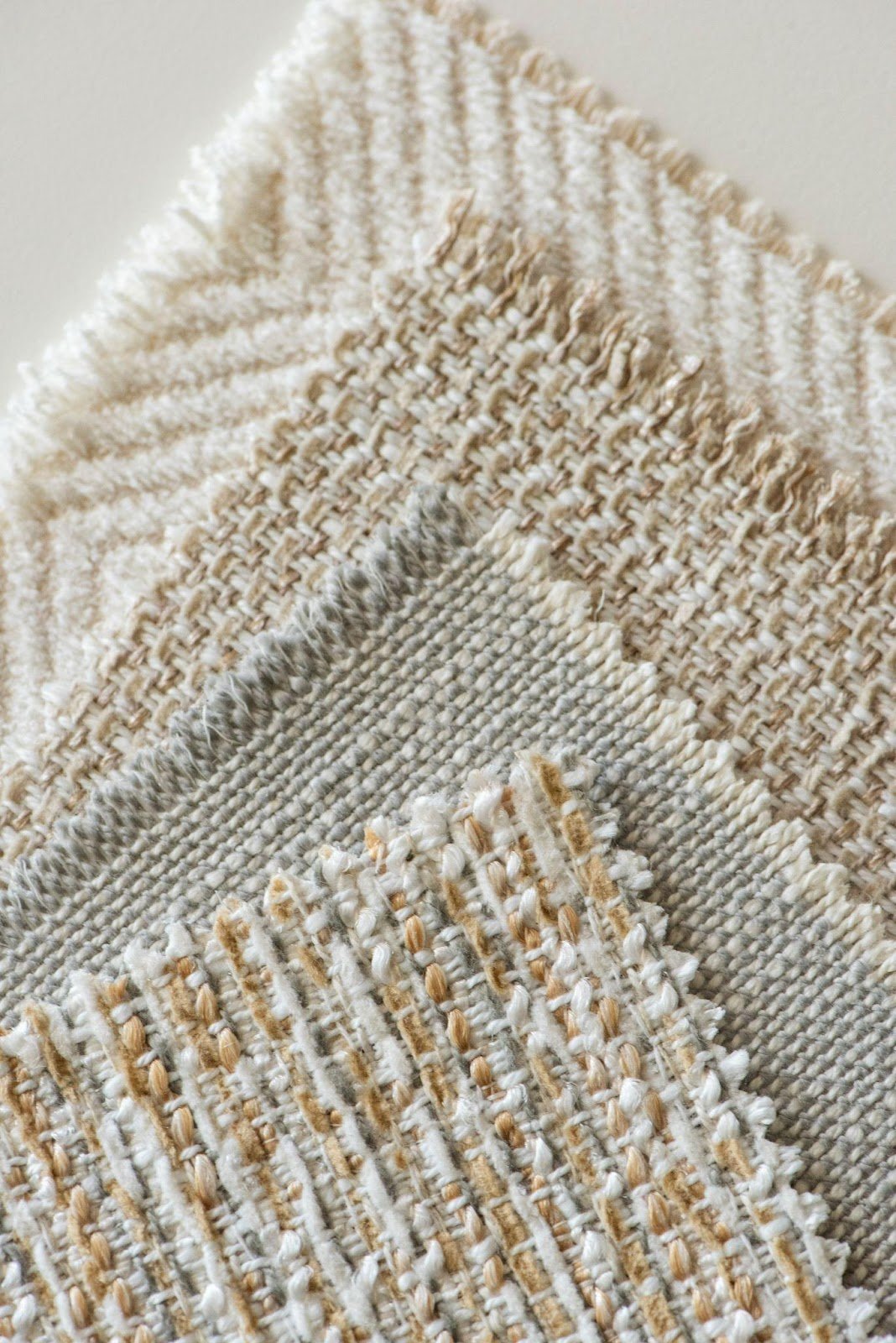 ---
Get The Works! Be sure to follow us on Instagram where we share projects and style inspiration on the daily.